Priyanka Chopra Diet & Fitness Tips: Check Out How 'Baywatch' Star Keeps Herself Sizzling Hot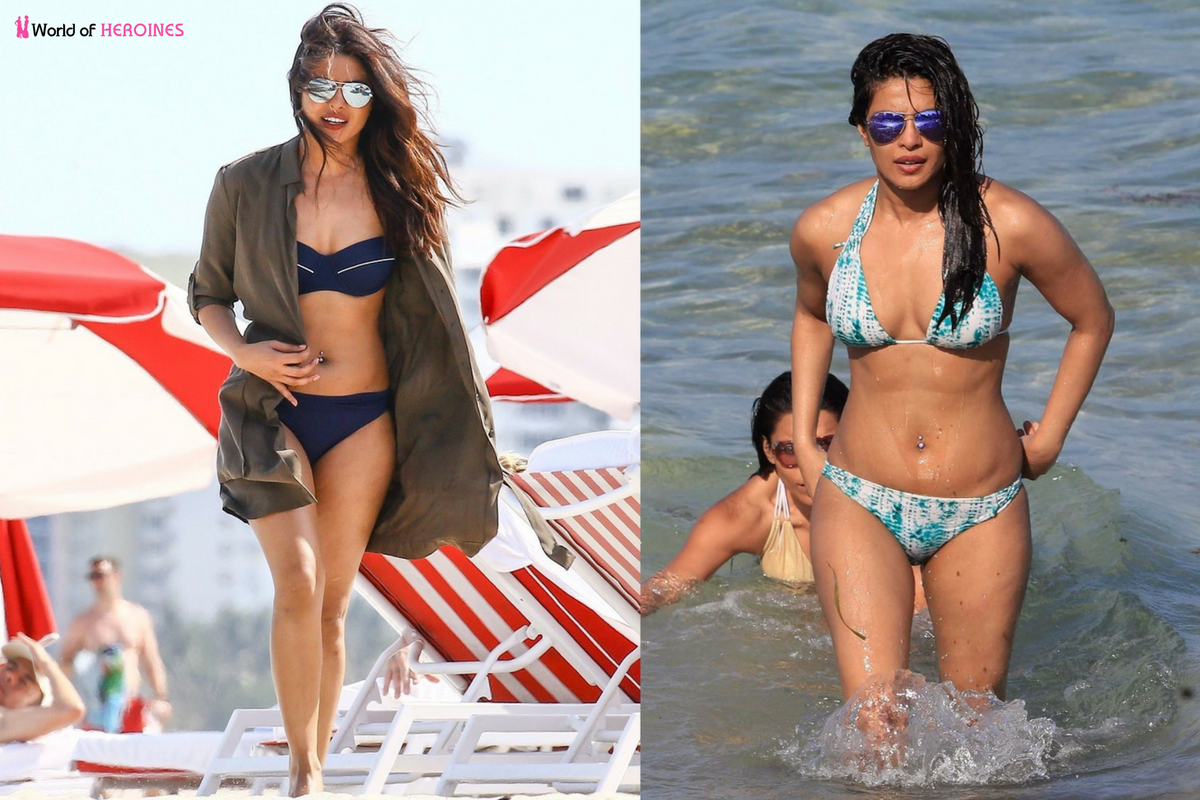 Priyanka Chopra is now a global name. After making an entry in the Western entertainment industry through the serial "Quantico" she has now appeared on the big screen of Hollywood through "Baywatch."
It is certainly not easy to walk confidently on the silver screen in bikinis and short dresses when you have health freaks like Zac Effron and Dwayne Johnson adorning the center stage. But even then, this Miss World 2000 did manage to shine through.
Surprisingly Priyanka Chopra is not what you call a fitness freak. However, she likes being strong and healthy. Her whole body oozes confidence. But even then, the Indian actress does not like over-indulging in gym exercises or going after fad diets.
Inspirational Transformation – From Boxer To Businesswoman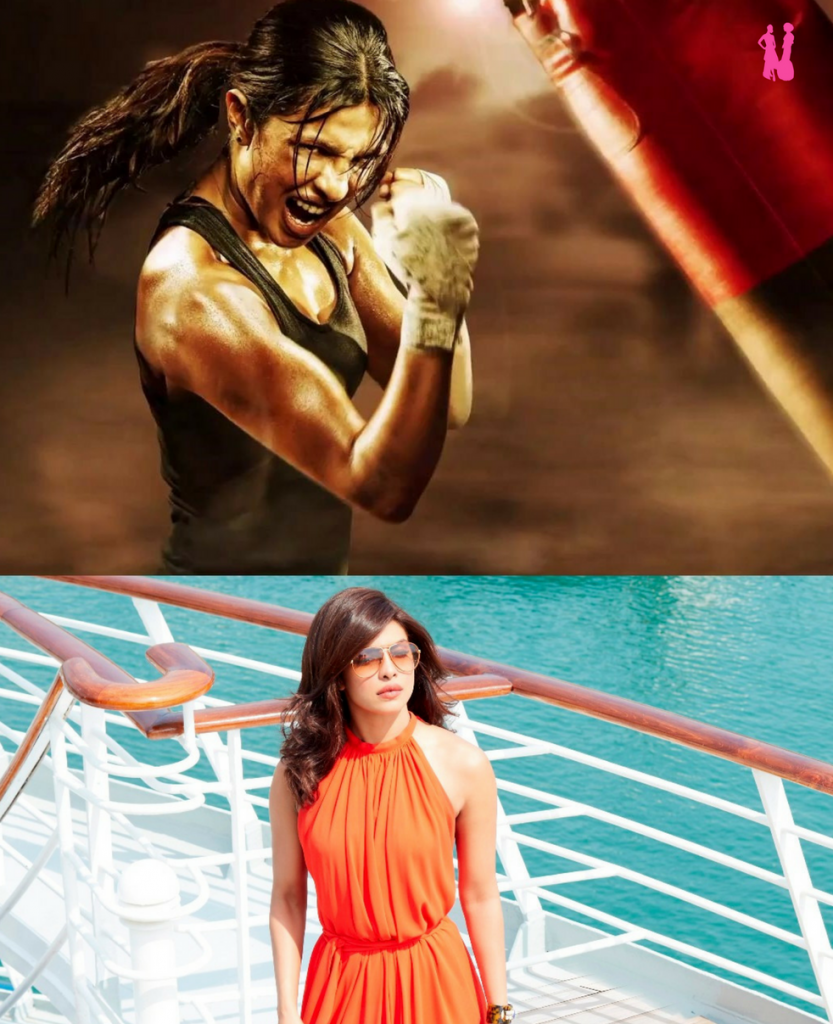 Very few people are aware that the actress though not a fitness freak has gone through rigorous fitness regime to transform her physique for the role of a boxer in the movie "Mary Kom." She had to build a muscular body and gain 7 kilos for the title role.
Immediately after completing the shooting of this film, she had to report to the filming of another flick, "Dil Dhadakne Do" in which she was portraying a businesswoman. And for this role, she had to look ultra-slim and slender.
According to celeb fitness trainer, Jharna Sanghvi, Priyanka Chopra lost 7 kilos in just 20 days to fulfill the requirement of that character which is a big feat. She managed to do it by undergoing a strict skipping, running, and weight training routine followed by a controlled and strict diet.
Her diet included plenty of carbs when she was doing the biopic on Mary Kom. But when she needed to lose weight she reduced the intake of carbs and instead increased intake of proteins. But that was all for a movie.
So, how does she manage to stay so fit and healthy in her real life despite having such tough schedule? Check out her views on fitness and health as well as details about her diet and fitness regime.  
Priyanka Chopra Fitness Views
The sexy actress known for her shapely legs is blessed with a slim and lean body. She was quite thin when young, but over the years she has developed into a woman with a curvaceous body although she has not gained much weight.
Blessed with a good metabolism, Priyanka's fitness mantra is eating everything in balance. When it comes to doing workout and going to the gym, the actress says she is a bit lazy. Even then, she does follow a proper fitness routine.
Eat Everything But In Small Portions
The svelte actress does not believe in starving herself or avoiding her favorite foods. From chicken wings and burgers to pizzas, Priyanka loves to eat everything and all these dishes are a part of her menu.
But the actress says she likes to eat them in small portions and maintain a balance between junk and diet food. The actress believes in looking shapely, lean and curvaceous instead of looking skinny.
Be More Active To Remain Fit And Healthy
According to Priyanka Chopra, you do not need to over-indulge in the equipment at the gym or starve yourself. The focus should be more on being fit and active all through the day. For her, it is important to stay agile and super active as she does her own stunts and fights.
Set Fitness Plan According To Body Type
It is highly essential that you understand your body type and accordingly set up a fitness plan for yourself. Since Priyanka is blessed naturally with a slim body she does not gain weight easily. Hence, doing workout 3 to 4 times in a week for 45 minutes is enough to keep the body healthy and fit.
On the other hand, for people who have a tendency to gain weight quickly should go to the gym every day, at least 6 days in a week and workout for 1 hour to 45 minutes and also follow a proper diet.
Priyanka Chopra believes in practicing yoga and weight training for toning up her body and also to make muscles strong. The actress regularly follows at least 2 weight lifting and yoga sessions.
Equal Importance To Mental Fitness
The 34-year-old actress believes in doing meditation regularly to cut down on stress and tension that is a regular part of her busy schedule. For her, it is important to feel good apart from staying in good shape.   
Priyanka Chopra Fitness Regime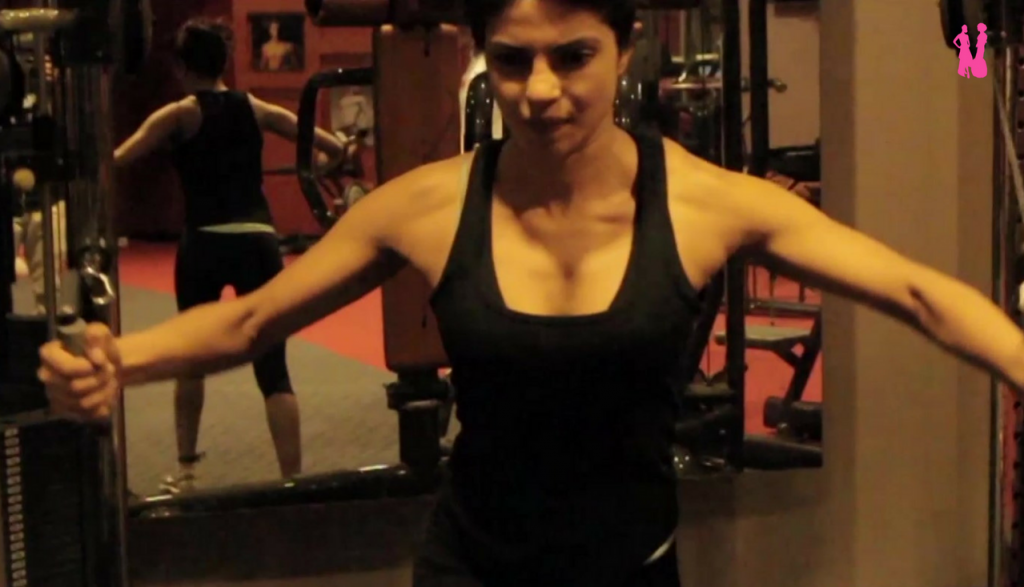 Here is a step-by-step breakup of what the sultry actress follows to stay fit.
Priyanka is passionate about maintaining good health and staying fit. For that, she works out regularly at least for an hour four times a week. Her workout regime is as follows:
She starts her workout by running on the treadmill for 15 to 20 minutes.

Then she performs push-ups.

Immediately after that she goes for reverse lunges.

For toning muscles, she does at least 20 to 25 bench jumps followed by 20 to 25 reverse crunches.

To get that tight and svelte look, she also performs plank hold for 60 seconds.

For maintaining flat belly and shapely figure she also indulge in light weights.

But she likes resistance training more as compared to weight training.

Whenever she cannot go to a gym, she still manages to stay fit by doing spinning and running.

She regularly practices yoga and believes that it is very important for mental and physical fitness.
Diet Plan Of Priyanka Chopra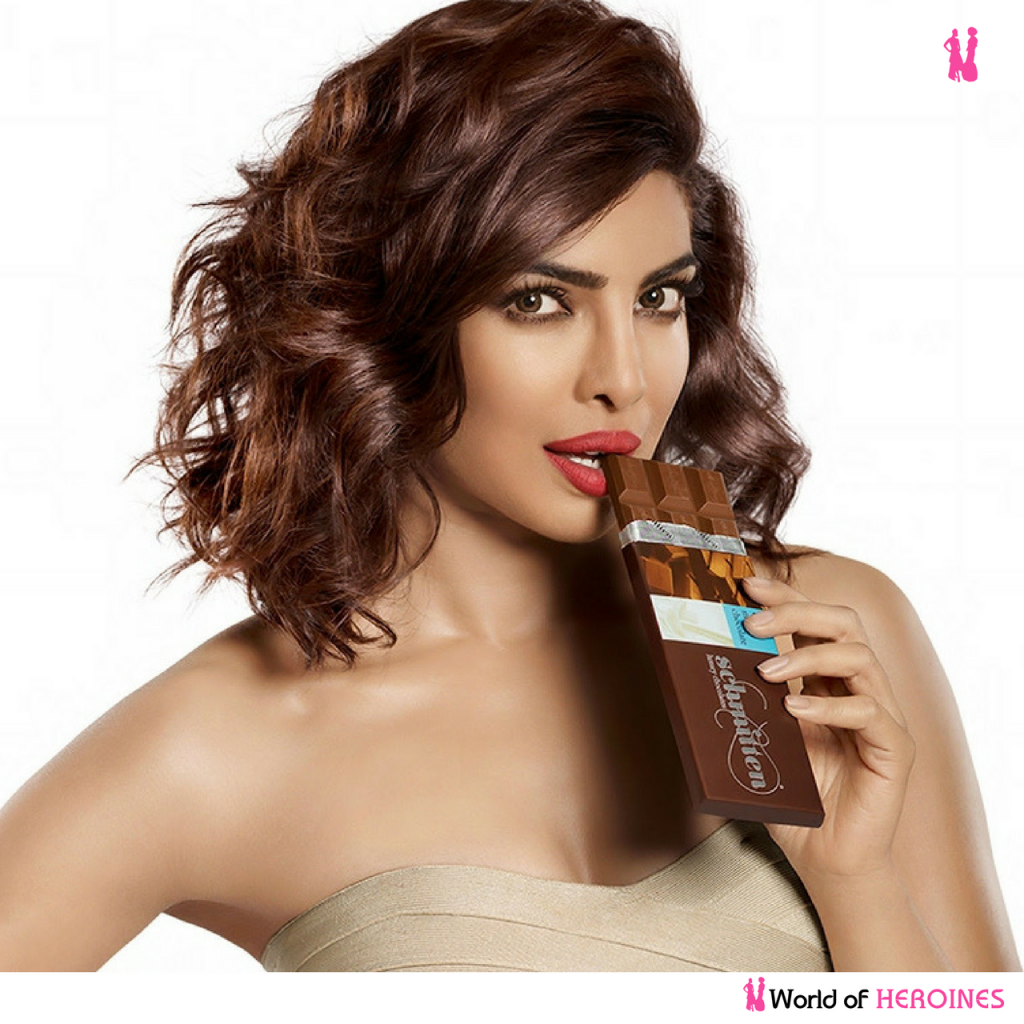 The actress believes in keeping her diet balanced and simple and keeps on munching healthy snacks in every two hours to pep up her metabolism rate. It also keeps her energized. Priyanka Chopra's diet plan is as follows:
She kicks off her day with a simple breakfast that includes oatmeal or 2 egg whites and one glass of skimmed milk.
Lunch includes salad, two chapattis, veggies and dal.
She snacks on sprout salad or a turkey sandwich during the evening.
Her regular diet includes lots of fruits and green veggies so that her body gets all the important protein and minerals.
On weekends she gives in to her temptations for cakes, tandoori food, and chocolates.
Recommended: Deepika Padukone Diet & Fitness Tips